Riding a fat bike in Old Quebec and downtown Quebec City is an unforgettable experience.
Whether it's an independent ride or an introductory experience, we make fat biking accessible to everyone.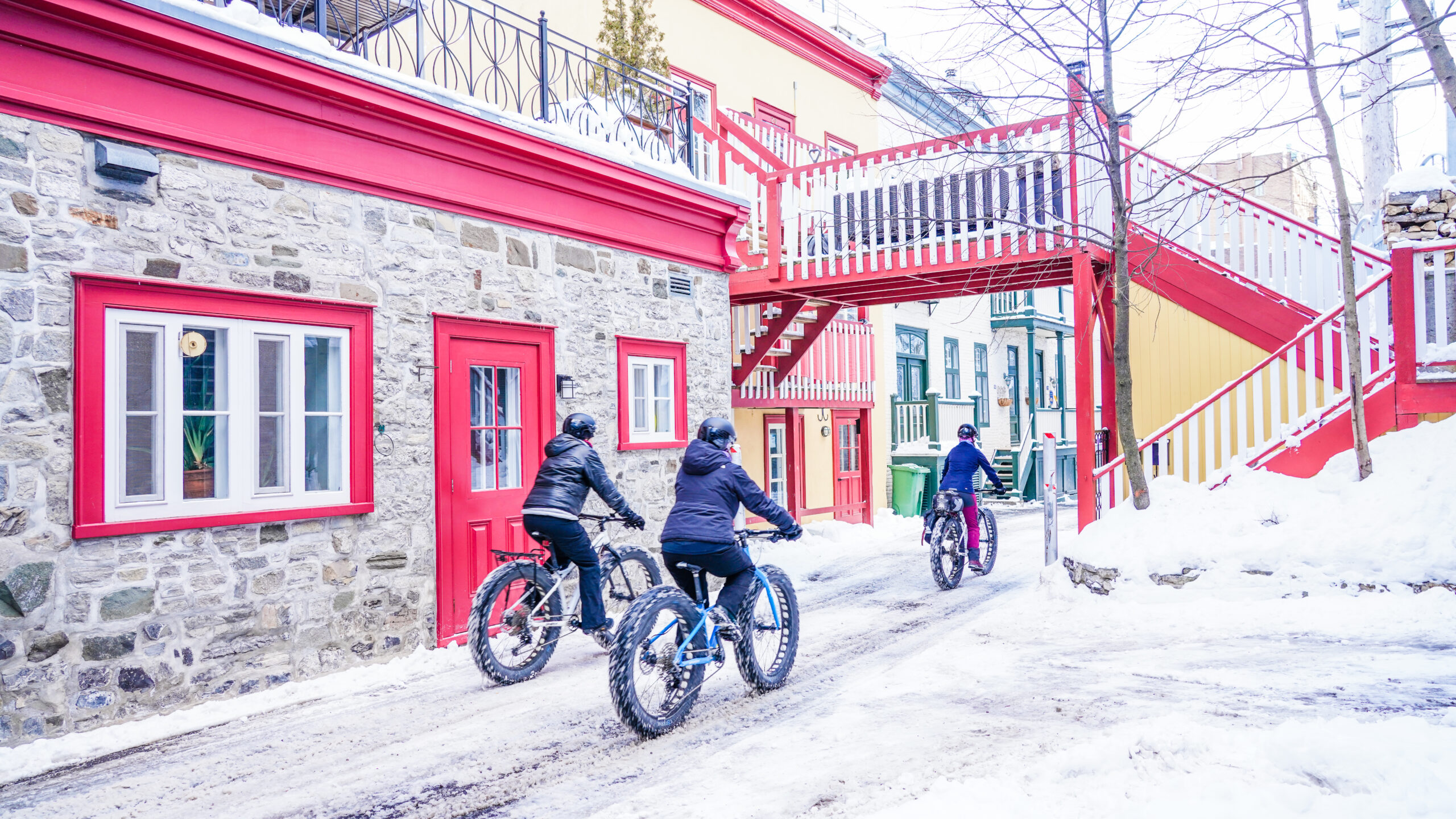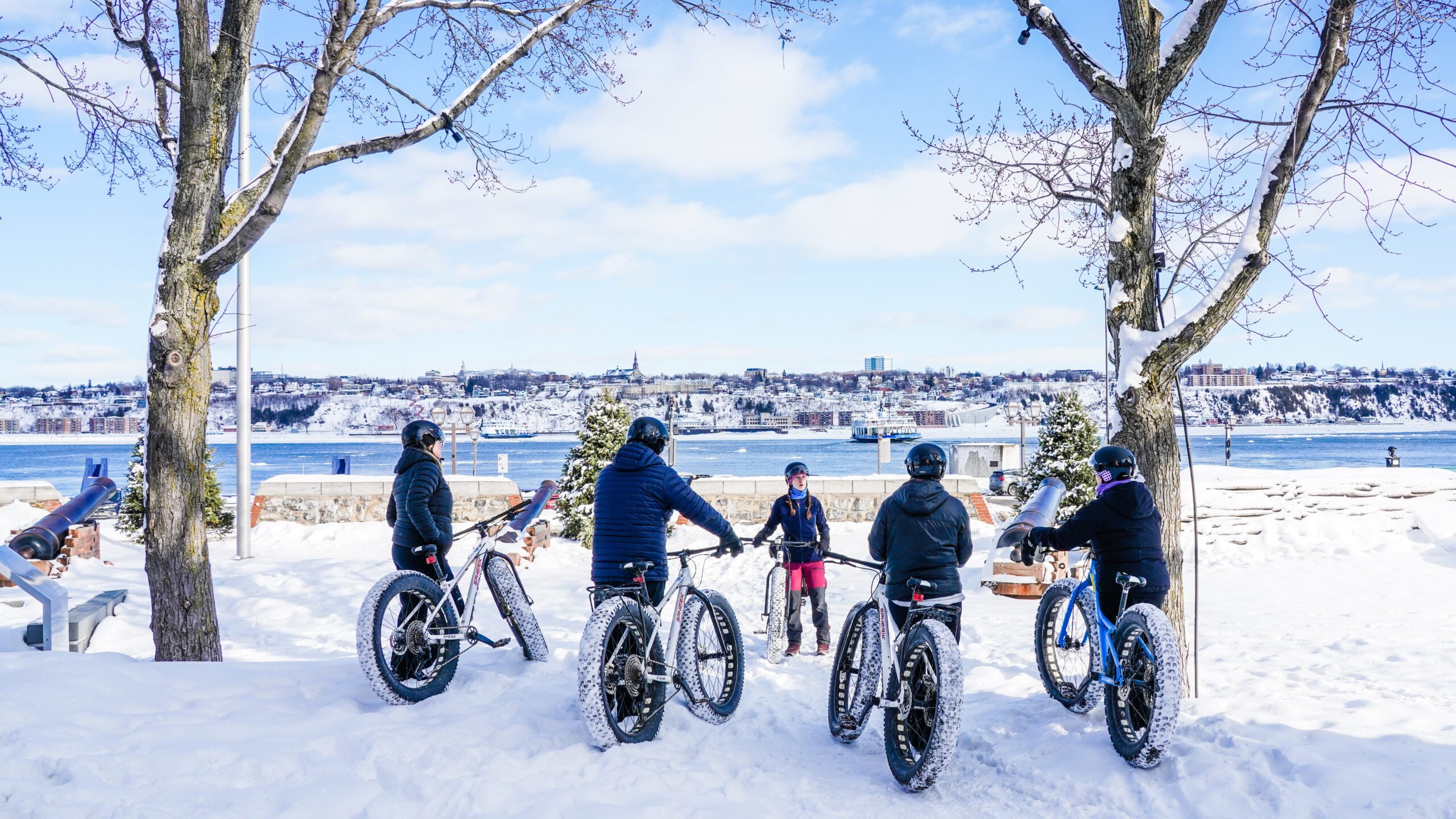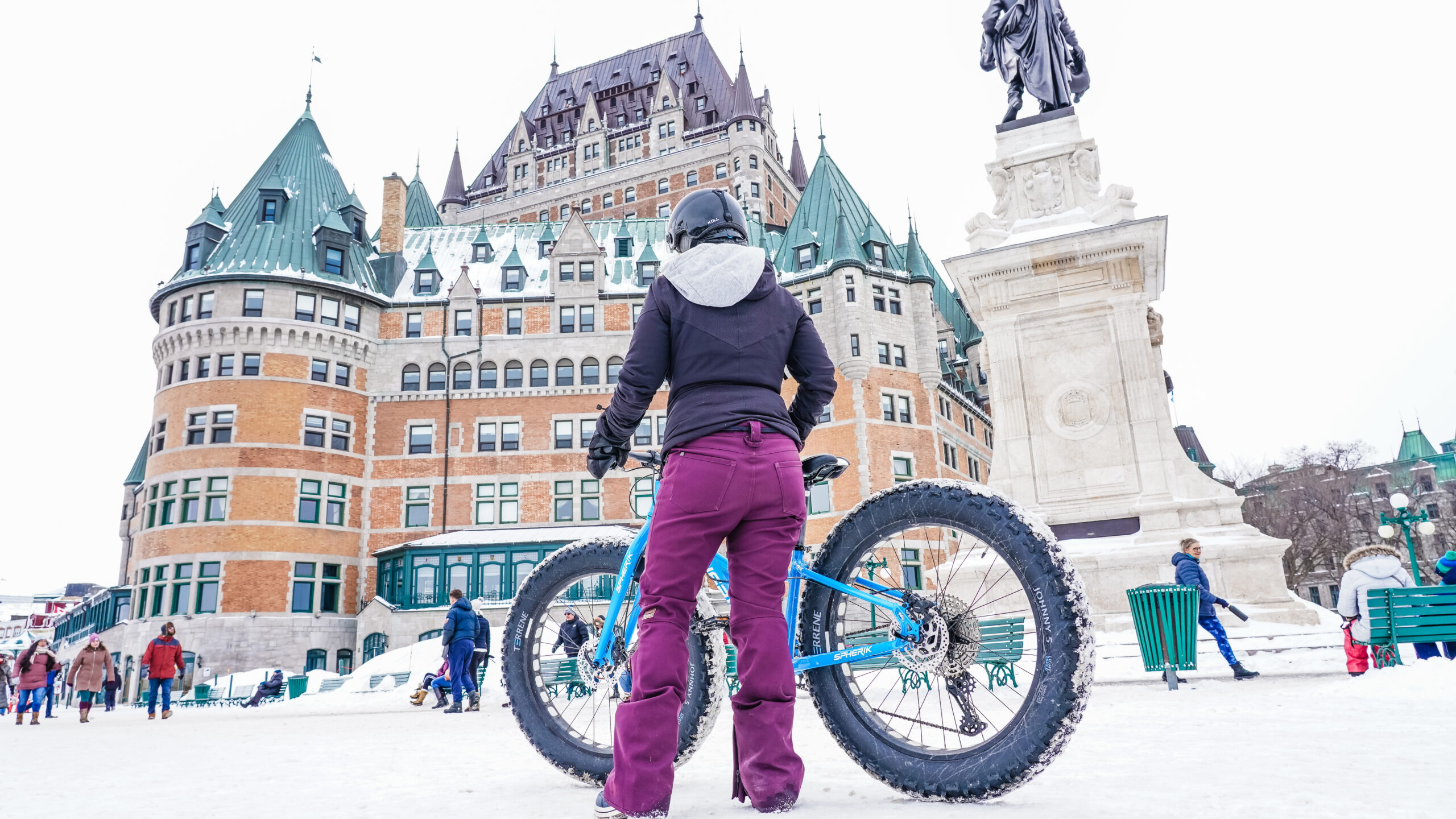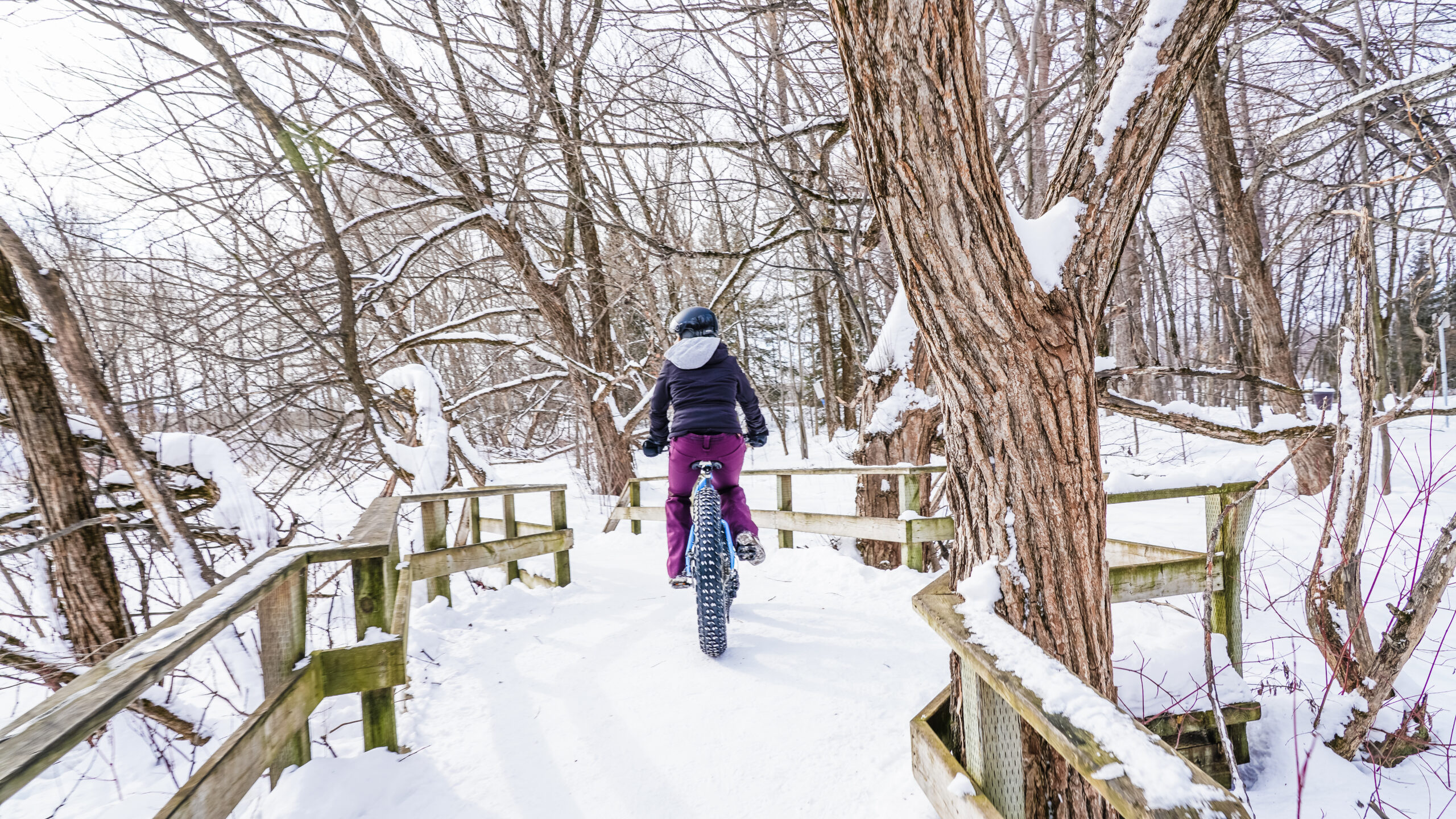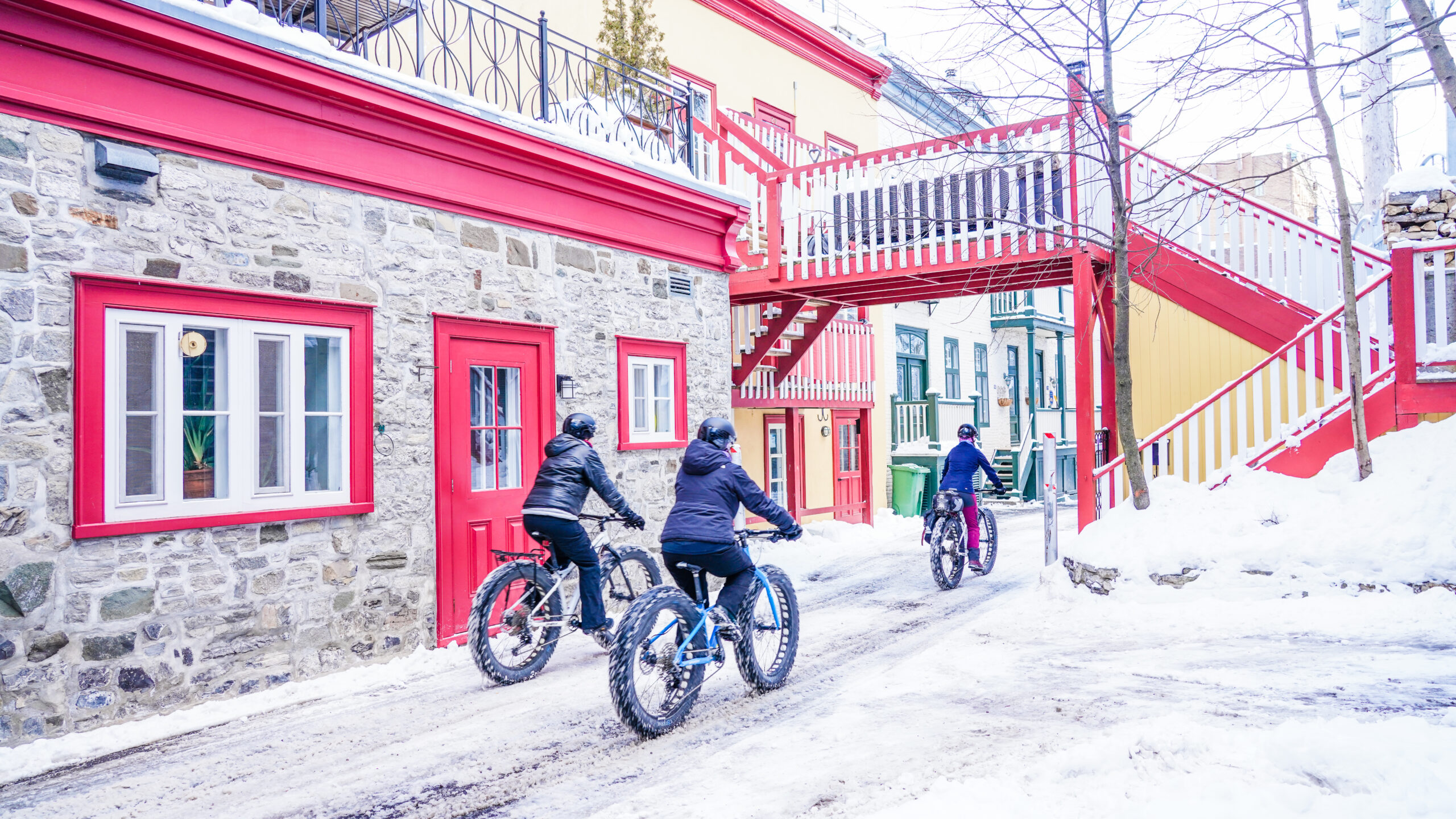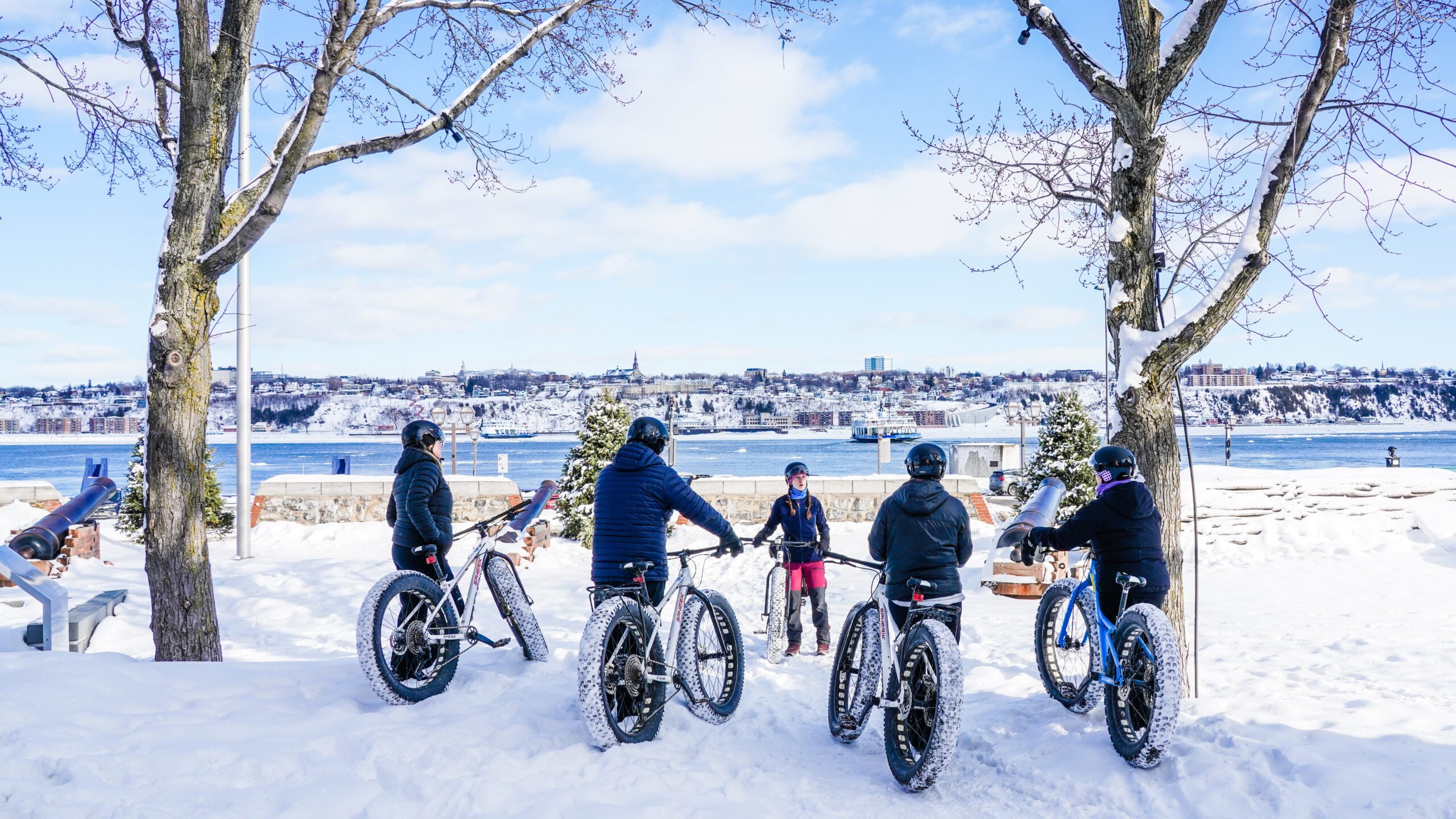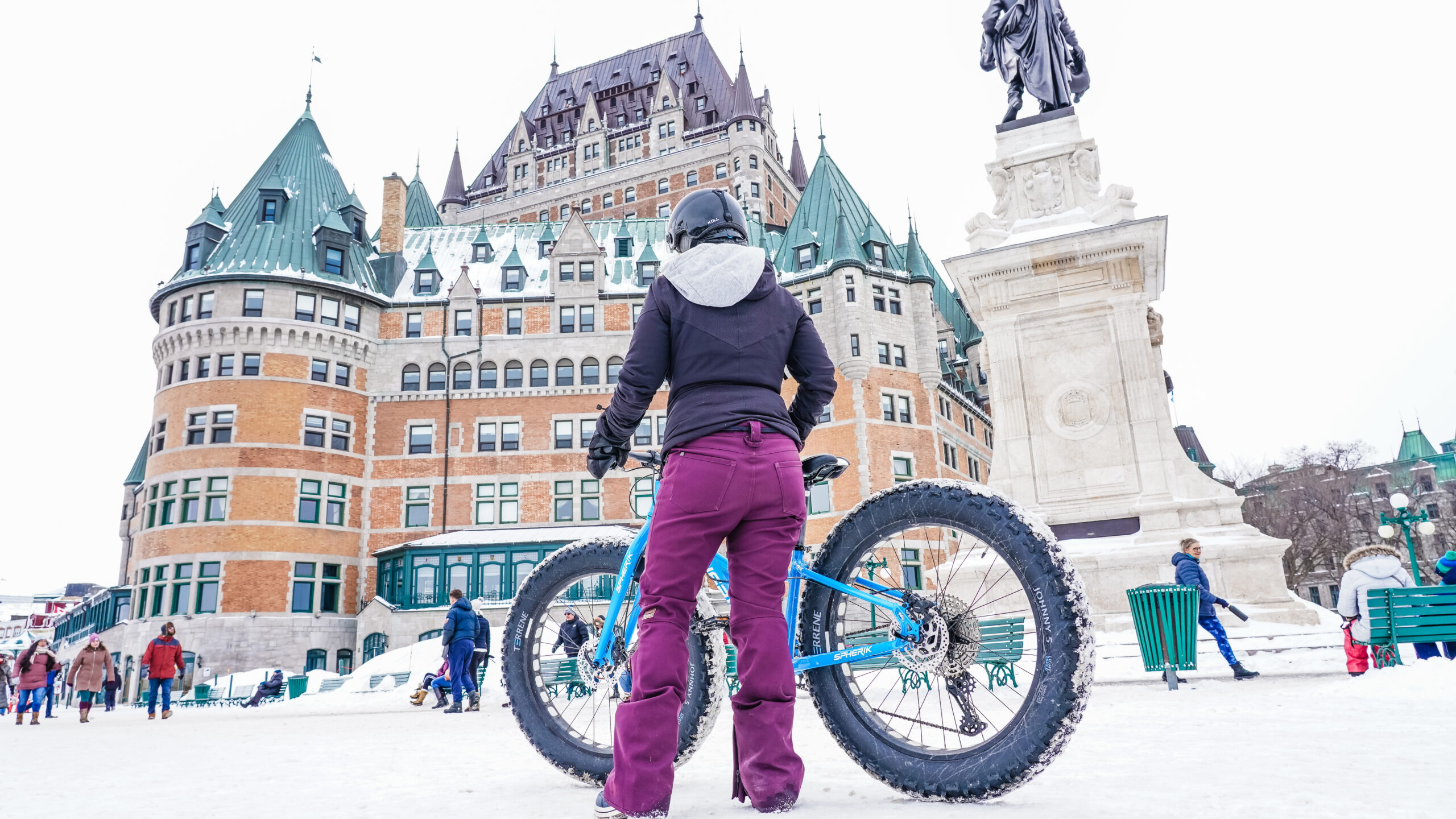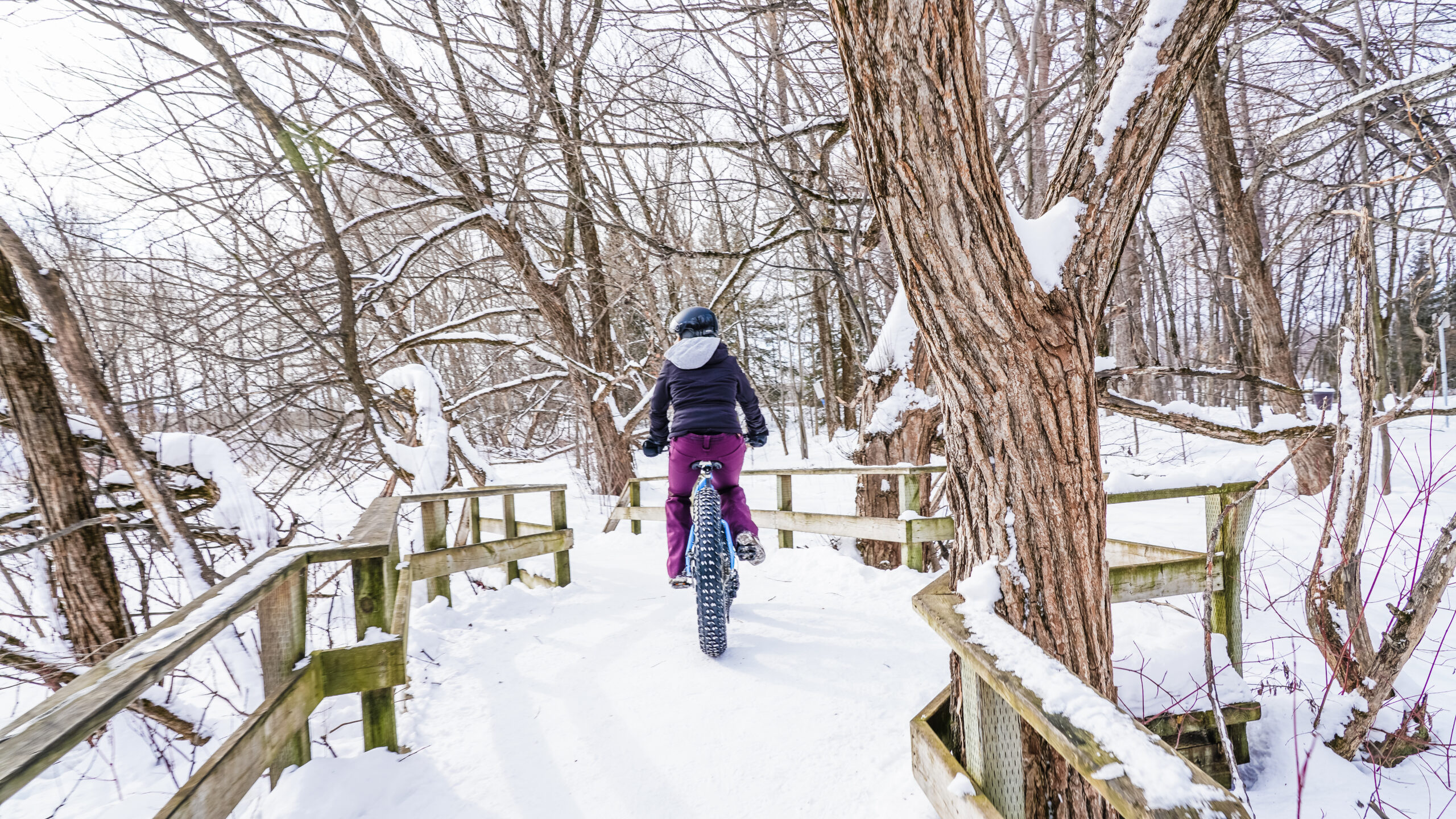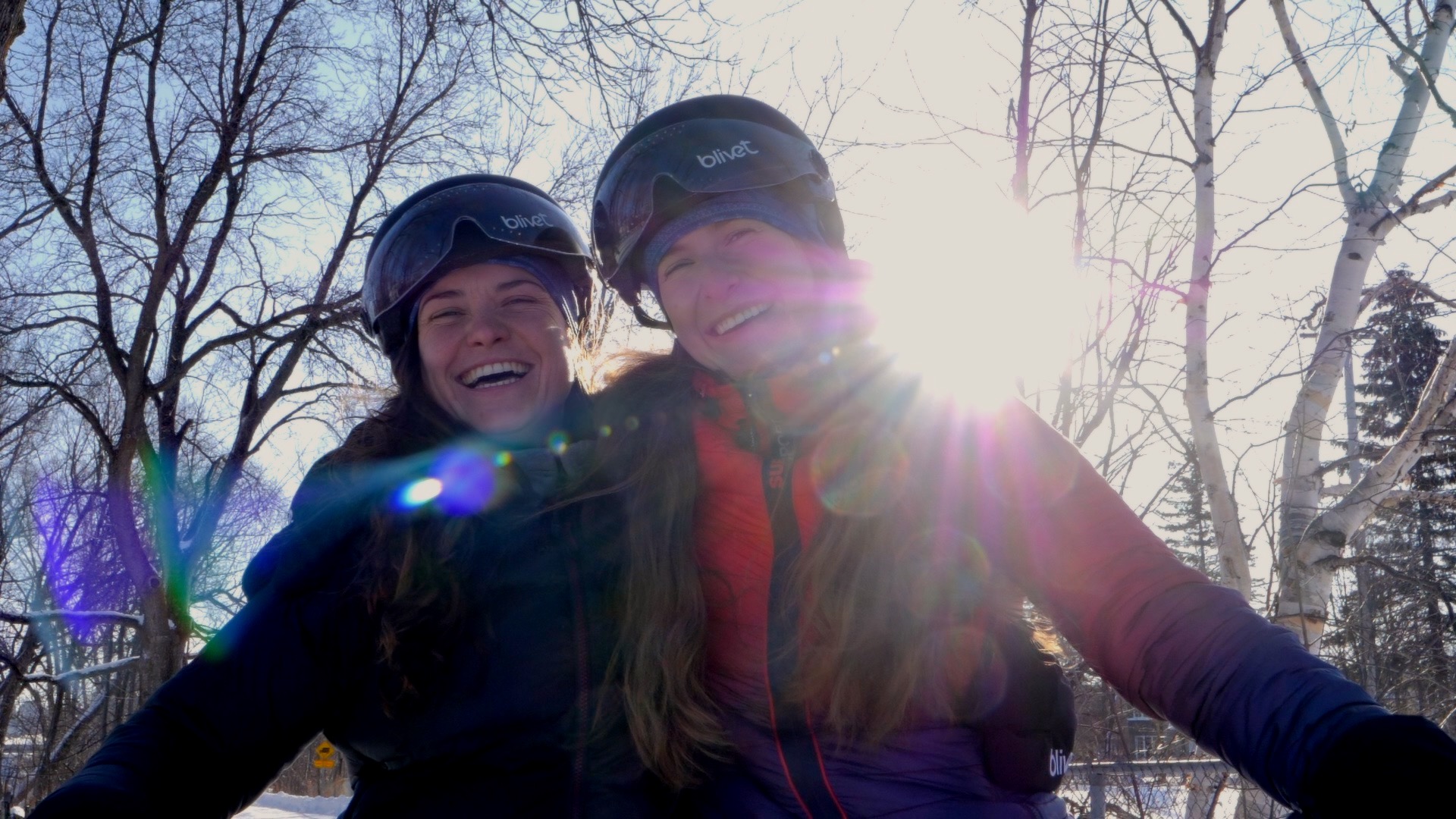 We offer complete winter outfits rentals that can be delivered anywhere in the Quebec City area: winter coat, snow pants, tuque (hat), gloves/mittens, tubular scarf and much more!
Activities in downtown Quebec City, near Old Quebec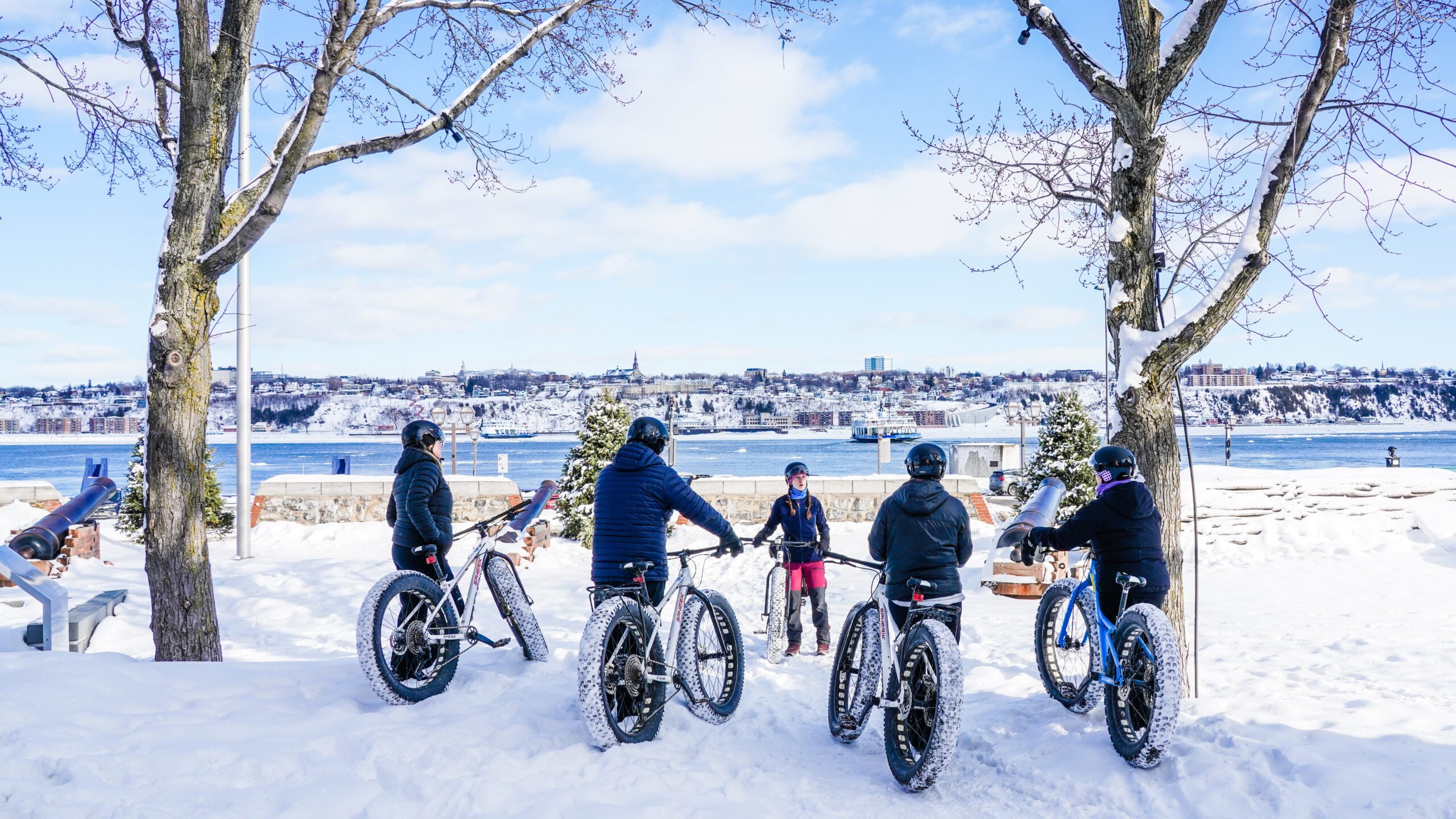 Winter Guided Fat Biking Adventure In Old Quebec (tour)
Guided fat bike tour (3h) in Old Quebec and beyond with a stop for a hot drink and a little treat included.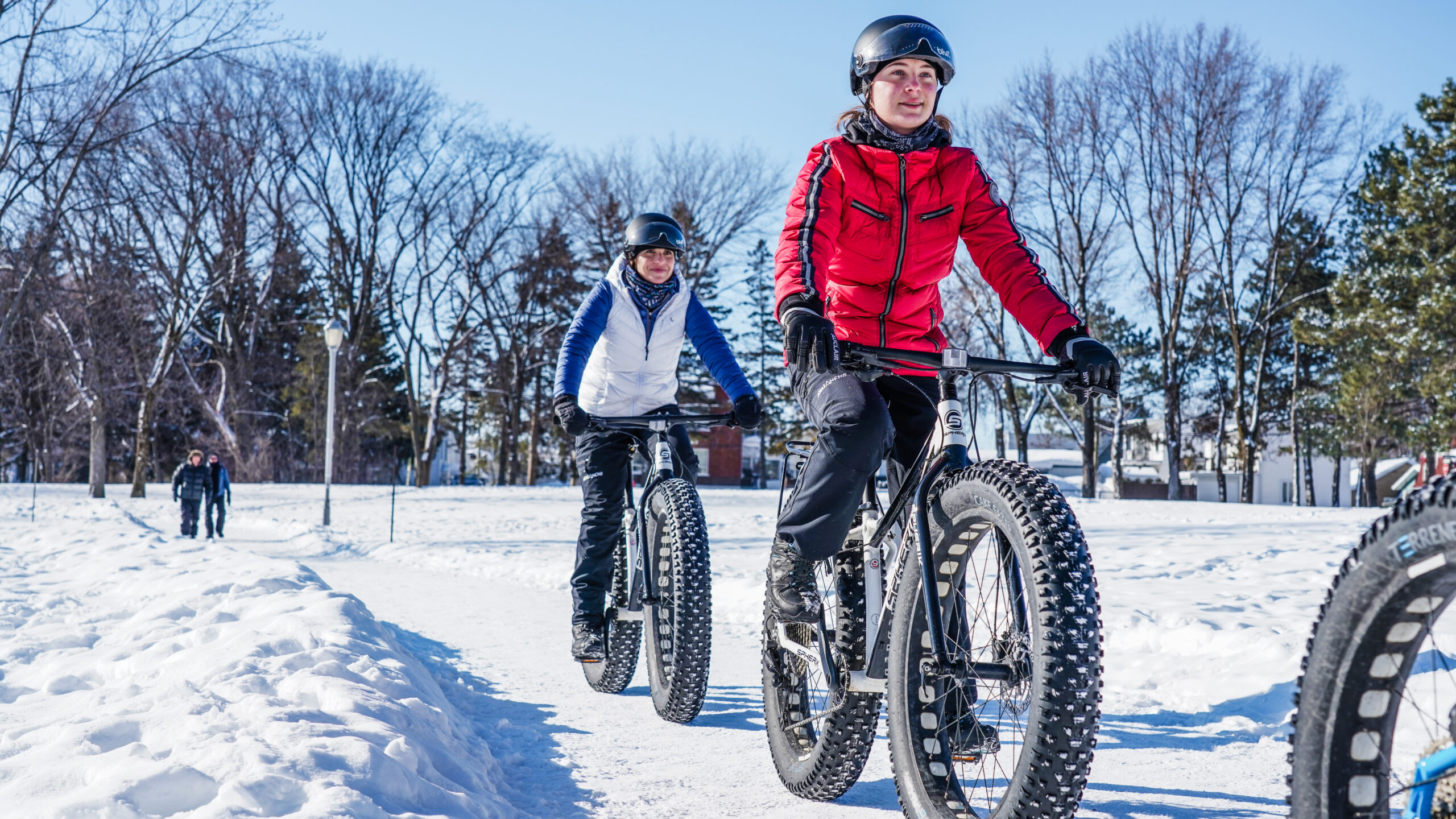 Introduction To Fat Biking Guided Activity
Supervised activity (1.5 hours) ideal for a first experience of fat biking and discover the snowy trails of downtown Quebec City.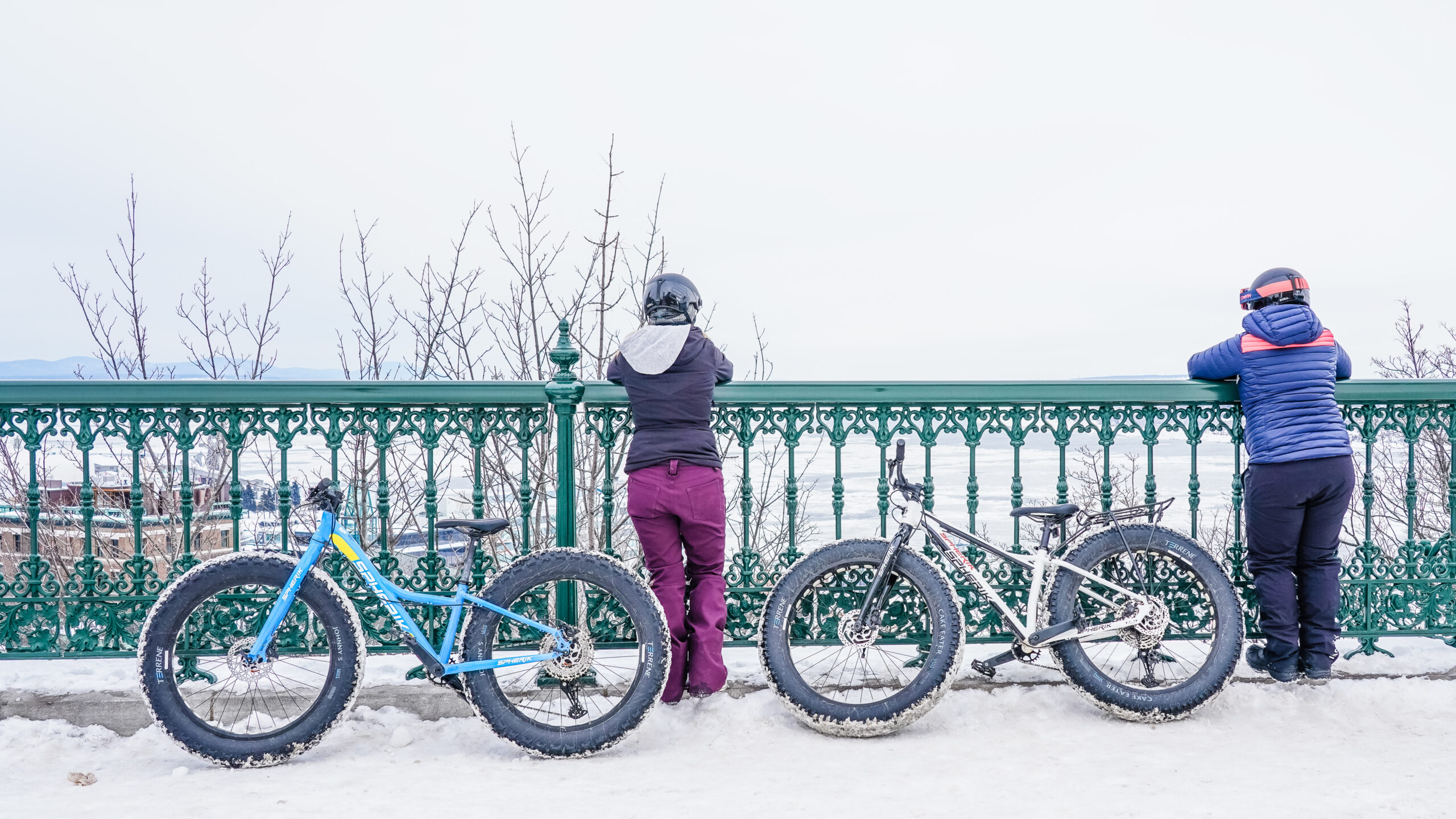 It is possible to rent a fat bike by the hour at our location near Old Quebec to experience fat biking in complete freedom with our advice and customer service.
Fat bike delivery and customized activities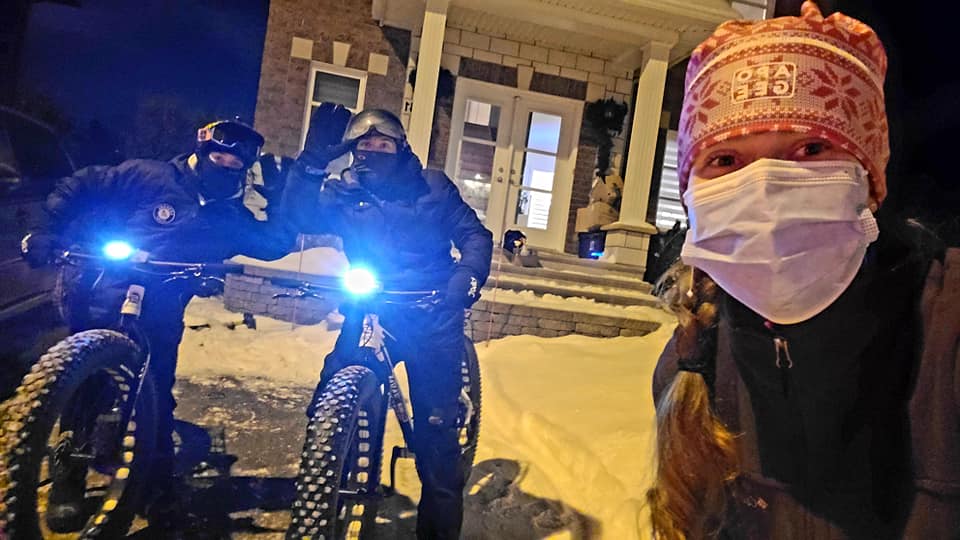 Depending on availability, we can deliver your fat bike to your home in the Quebec City area or directly to your hotel for a specific period. This way, you will be able to discover the area and the trails near your home on a fat bike.
Customized Group Fat Bike Activities in Downtown Quebec City
Let us serve your group in a personalized way to experience a unique and enriching time together.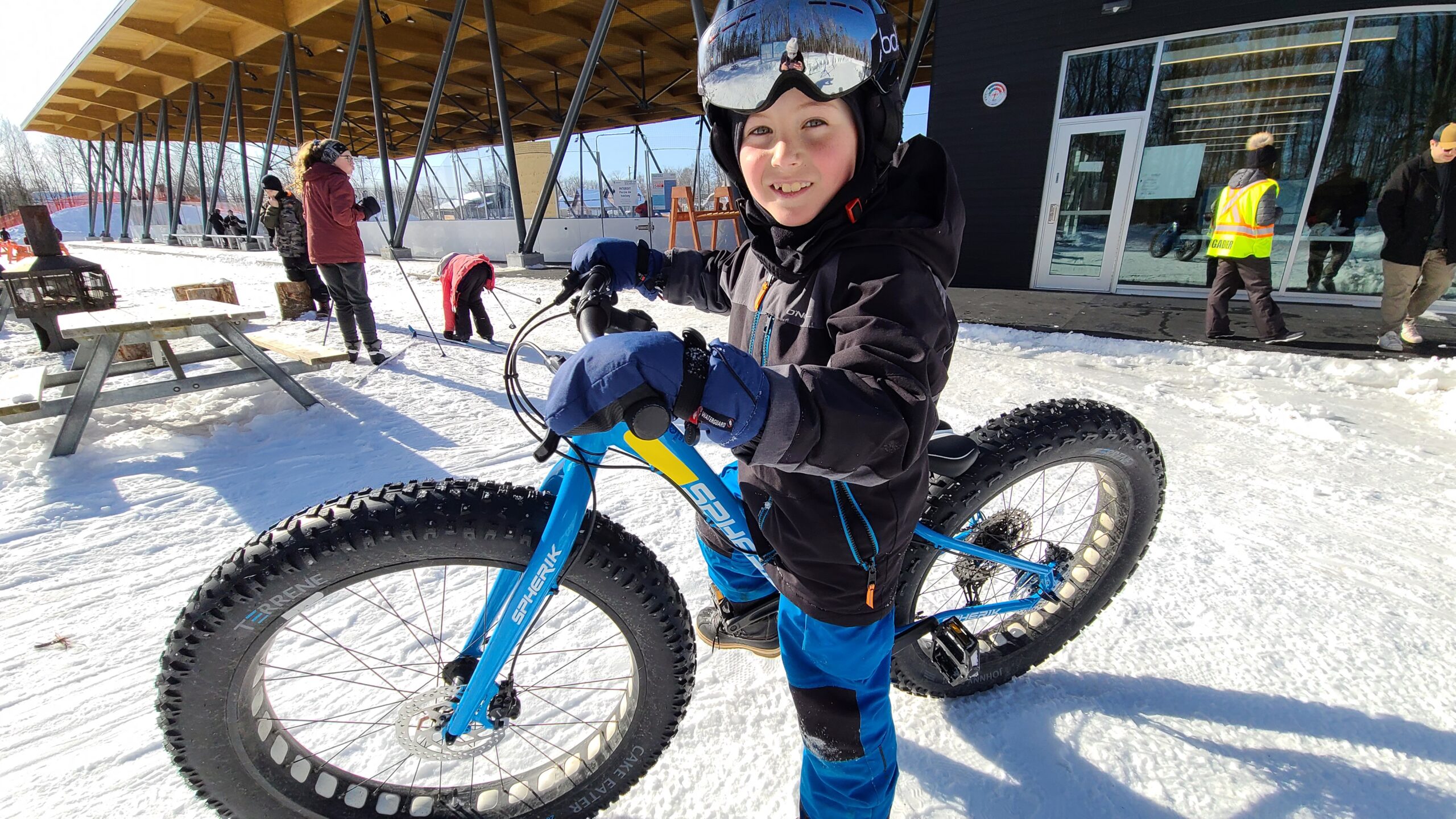 Now available everywhere in the province of Quebec!
We now transport our fleet of bikes throughout the Quebec City area and the province of Quebec to make fat biking directly accessible to the location of your choice (schools and events).
On a fat bike, it's easy to protect yourself and have fun at the same time! It's simply good for morale.
"I questioned myself plenty of times before launching my business during the pandemic, but my desire to pass on happiness is stronger and carries me through mountains of challenges."
Mission accomplished if I made you smile!
Pedalling on snow, a reason to love winter!

"Wait until you've given your first pedal strokes; smiles guaranteed! And lots of laughs." – Émilie