No matter what the activity with Tuque & Bicycle Experiences, safety is the number ONE priority.
Every fat bike activity organized by Tuque & Bicycle Experiences begins with a safety briefing that allows you to know how to properly maneuver the brakes and gears, adapt your riding to the area and how to interact with road and trail users.
Who can benefit from our fat bike activities?
All fat bike activities organized by Tuque & Bicycle Experiences are suitable for active, healthy people who know how to ride a bike.
Minimum age : different depending on the activity chosen

Minimum height :

4'7″ (144 cm)

Please note that we will have children's bikes for smaller children very soon.

Maximum weight : 275 lbs (125 kg)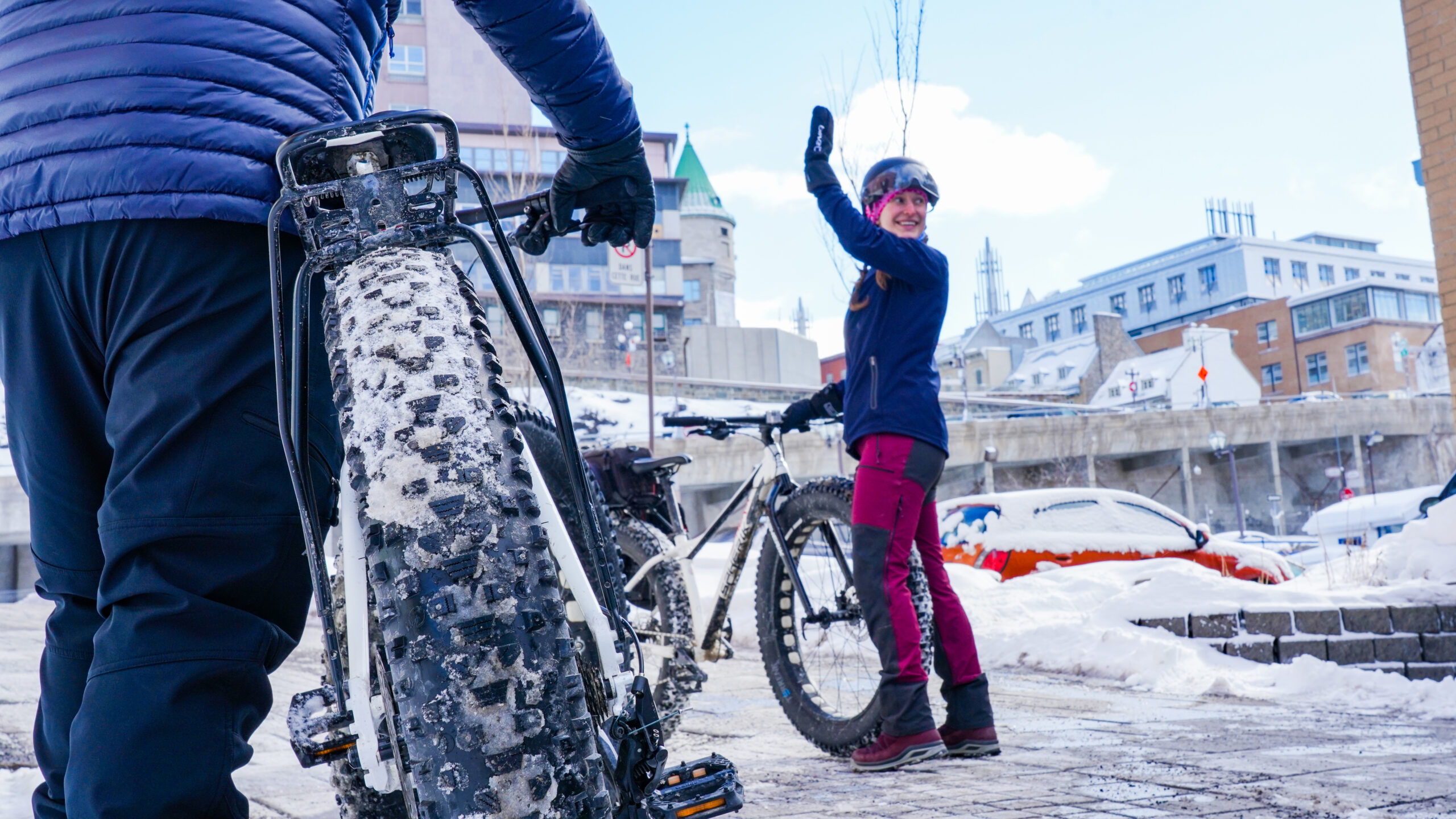 Declaration and form to be completed/signed
It is important to declare any health problems and your level of physical activity BEFORE the day of your activity.

A health and risk acceptance form is to be completed/signed online before your activity (sent by email).
Helmets are mandatory for all our activities. We lend it to you if needed.

 Against cold and slippery roads
The activity will not take place when the weather conditions are not safe according to Tuque & Bicycle Experiences. See the section below about the Cancellation and Refund Policy or this page.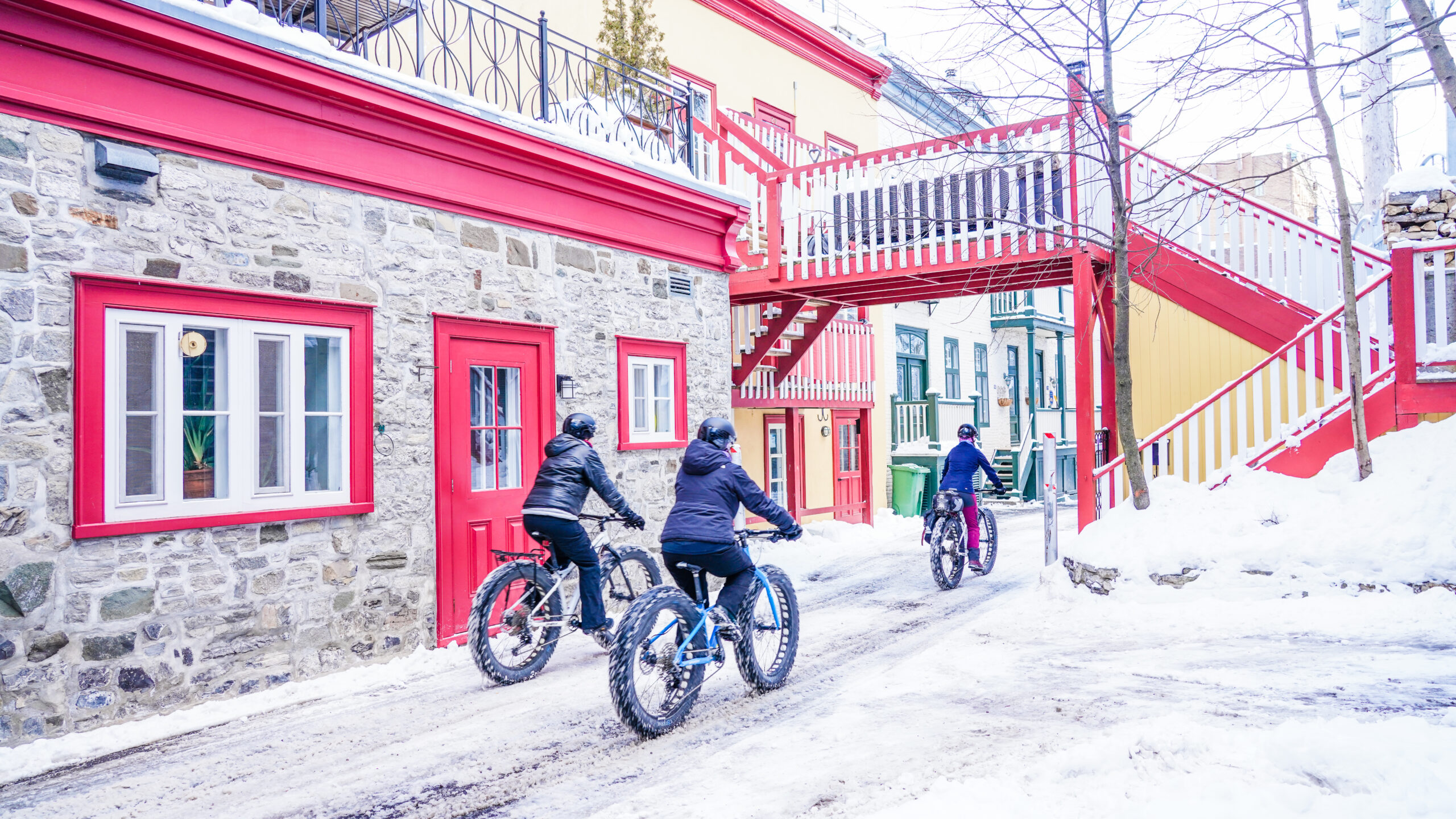 Covering yourself well is the secret!

Possibility to rent or borrow winter accessories and clothing depending on the activity offered

By pedalling, we warm up!
Adapted tour to the conditions

Studded tires (more grip)

Bike seat height adjusted to your comfort.

Generally, our partners who provide the hot drinks for the Introduction to fat biking in Old Quebec or for any other food cannot certify the absence of allergens. If you have any allergies, you must declare them before the activity and it will be possible to find an adapted alternative.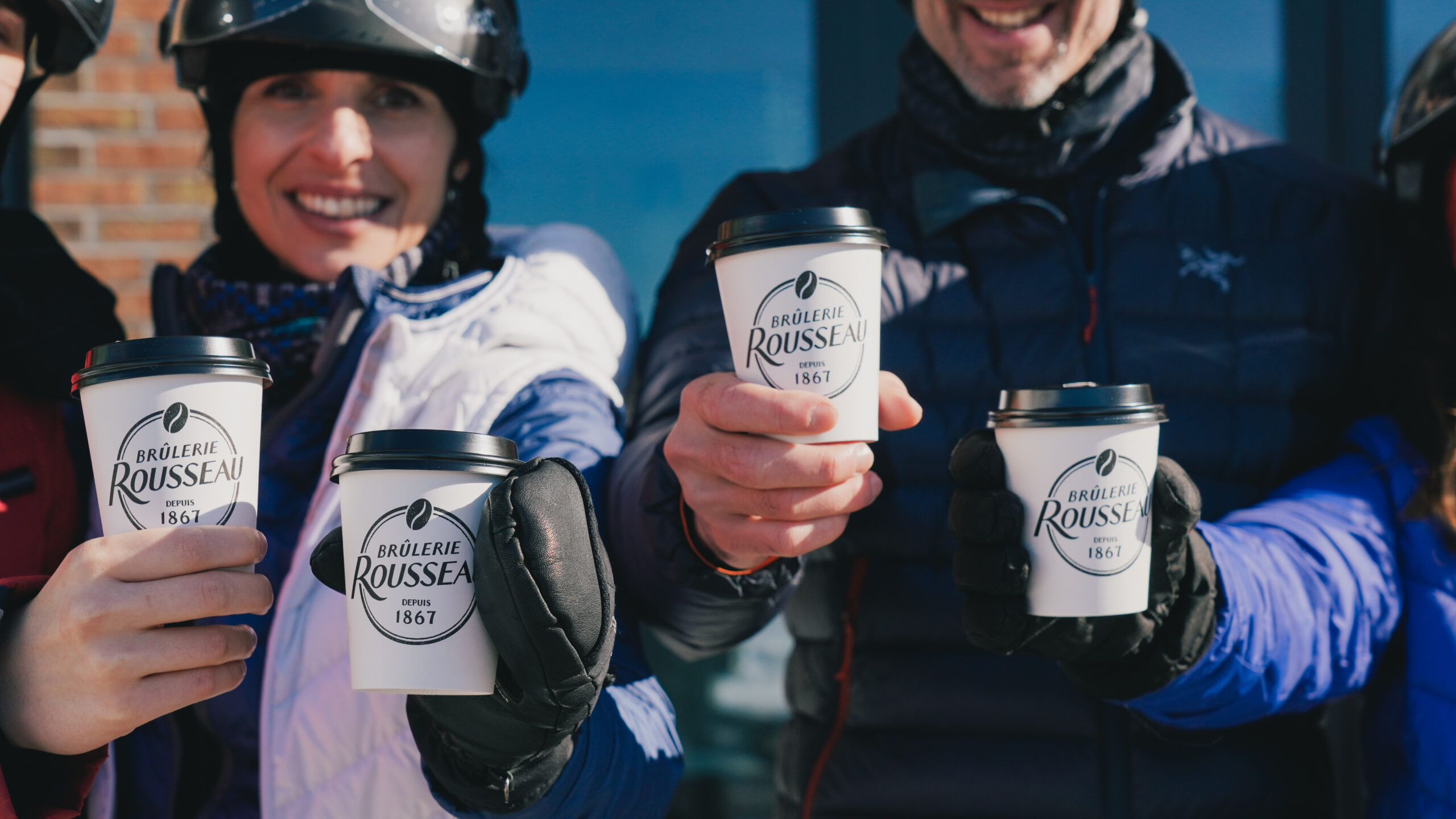 Live your first fat bike experience in a memorable, reassuring and safe way through our activity : Introduction to Fat Biking in Old Quebec.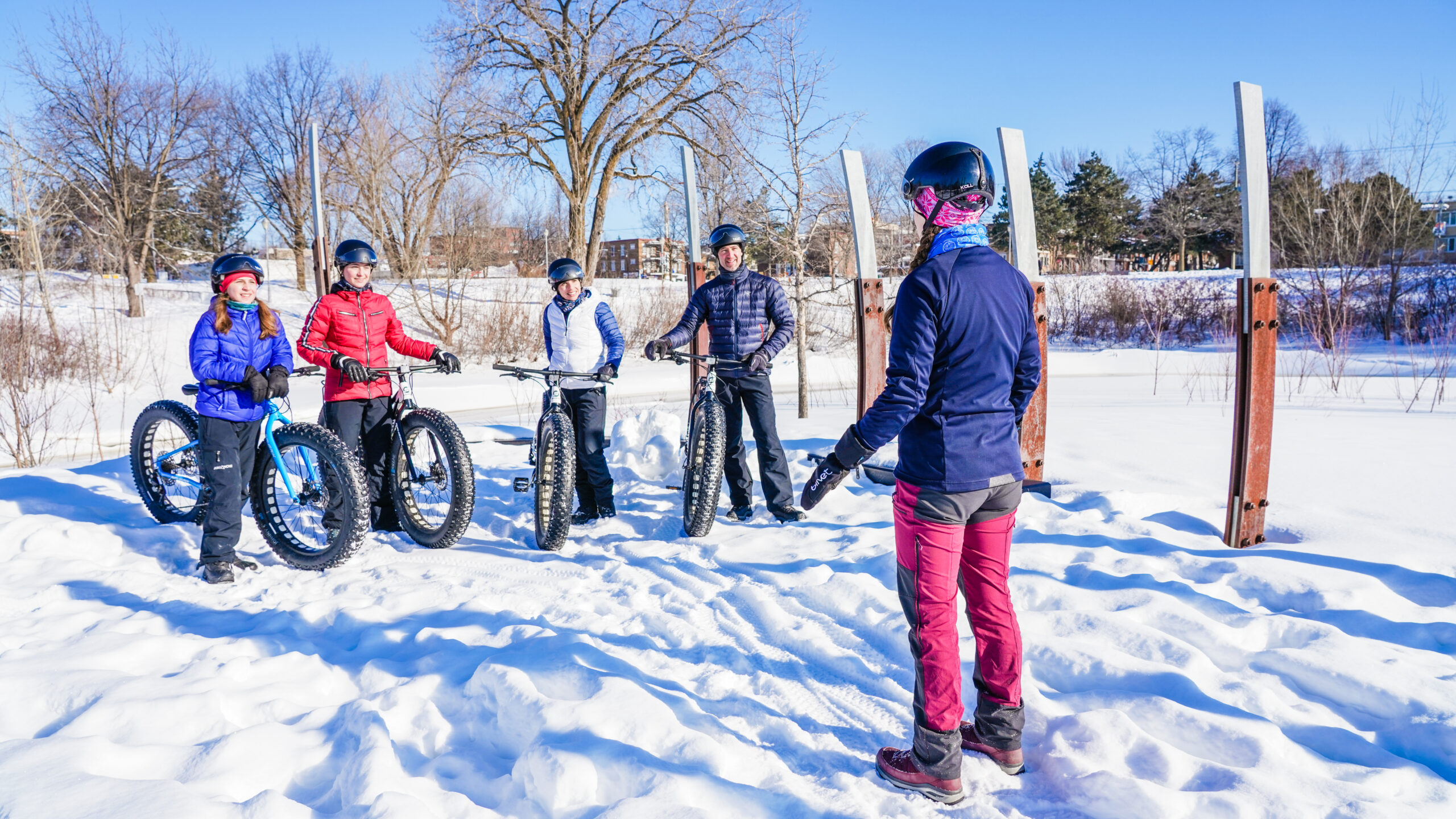 At all times, the fat bike introduction activity is supervised by a guide. The guide's role is to ensure that you have fun, but also to make sure that the activity is done safely.

The pace of the activity is adapted for beginners.

The driving is also adapted to the different conditions.

Limited number of participants
Cleaning and disinfection of the equipment
All our helmets and accessories/winter clothing are cleaned and/or disinfected between uses whenever possible.
All machine washable winter clothing and accessories are washed after each use.

All our helmets are disinfected between each use.

Our boots are dried between each use.
Learn more about the equipment we lend and/or rent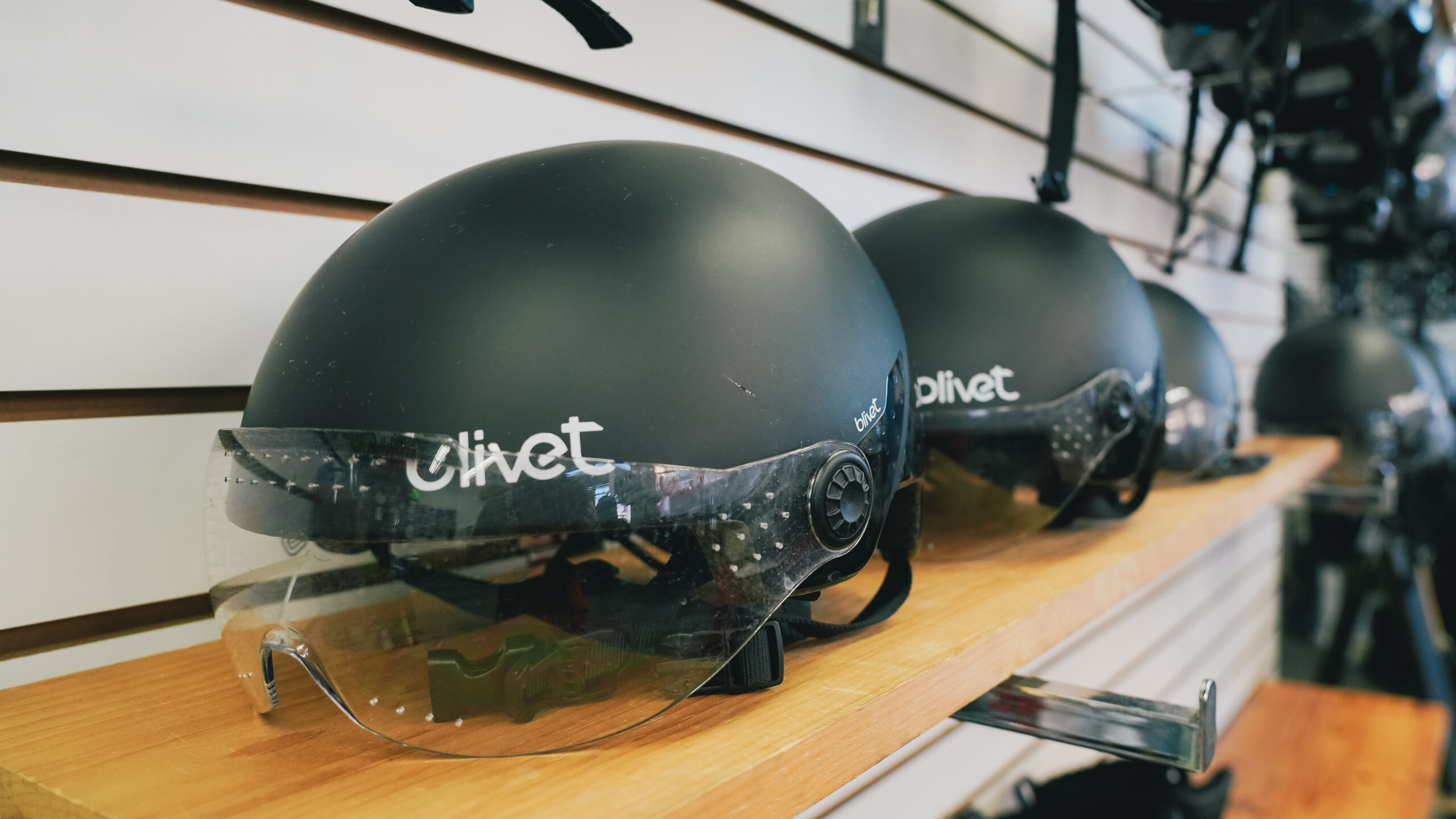 Cancellation and refund policy
If Tuque & Bicycle Experiences decides to cancel the fat bike experience due to bad weather conditions, you will be able to choose a new date to live the experience or get a refund of the registration fee. However, if you are the one who does not want to participate in the experience, consult the Cancellation and Refund Policy here.
Safety measures adapted to Covid-19