Playing outside well dressed.
The secret of playing outside during winter time in Quebec City is dressing up properly.
That's why we have winter equipment, accessories and clothing, to lend or rent depending on the fat bike activity you choose to do.
RESERVATIONS
For any activity, please tell us in advance that you need any equipment. Contact us here.
December to March depending of the weather conditions

All rented or loaned accessories & clothing are cleaned between each use with specific disinfectants and/or by an appropriate non-contact delay after washing/cleaning.
Pricing

(taxes in addition)

: Prices coming soon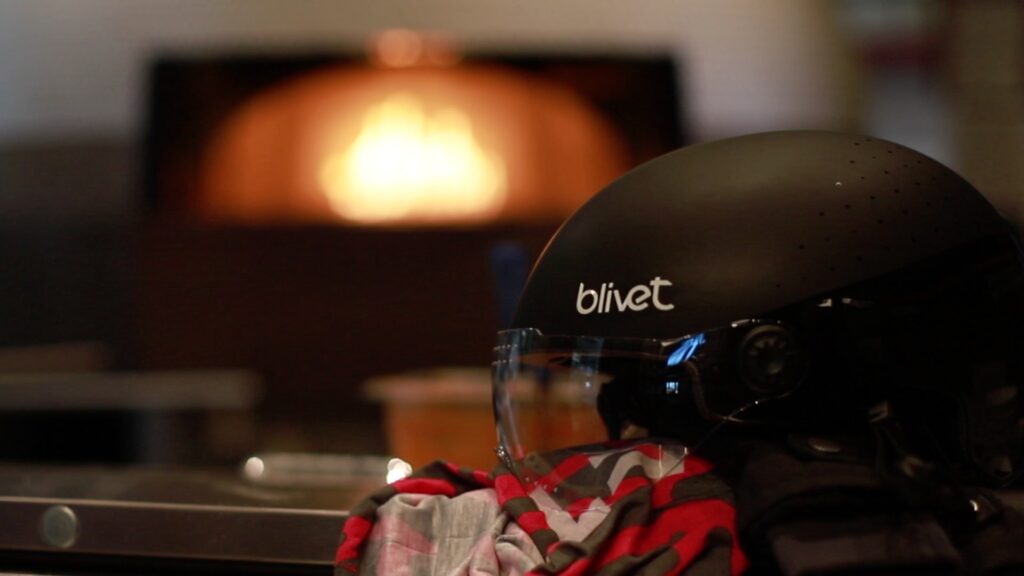 A three-finger glove!
Yes, this glove combines the best of both worlds: the warmth retention of the mitt and the freedom of movement of the glove.
This is the perfect opportunity to discover a pair of gloves that has been adapted for winter cyclists.
In addition, this pair is adaptable to the temperature. Indeed, the outer shell of the glove allows you to protect yourself against the wind, then, the lining allows you to keep your hands warm.
Different sizes available.
Koll helmet from Blivet
I love it! Lightweight, adjustable & warm. It was designed to be protective yet comfortable. Plus, it has lens!
Suggestion: under the helmet, wear a hat or a toque without pompoms and not too thick.
Disponible en location ou en vente
Comfortable and warm. They rise below the knee.
Different models available depending of the activity.
Different models available depending of the activity
The boots that we have chosen to lend or rent have been tested all winter long last season. They are warm and comfortable.
Above all, to live the best experience or to fully enjoy your winter stay in Quebec City, here are a few suggestions:
Protect the extremities of your body – Head (ears, face & neck), hands & feet

Multi-layered – However, in order to stay warm, you must also dress appropriately. The best practice is to dress in multiple layers.

Clothing change – The worst enemy to feeling cold, is keeping humid clothing on. Alway bring with you an extra pair of gloves/mittens for example.

Get moving! – If you are going to do many outdoor activities in Quebec City, you need to be active to keep warm. That's why fat biking is an ideal winter activity because it allows you to warm up without necessarily making great efforts.