The fat bike accessible to all.
This is the mission of Tuque & Bicycle Experiences.
Tuque & Bicycle Experiences offers totally unique & authentic winter cycling activities in the Quebec City area since December 2020.
For the 21-22 winter season, we are located in Maizerets neighbourhood and we will be expanding our bike fleet from 12 to over 30 fat bikes starting in January 2022.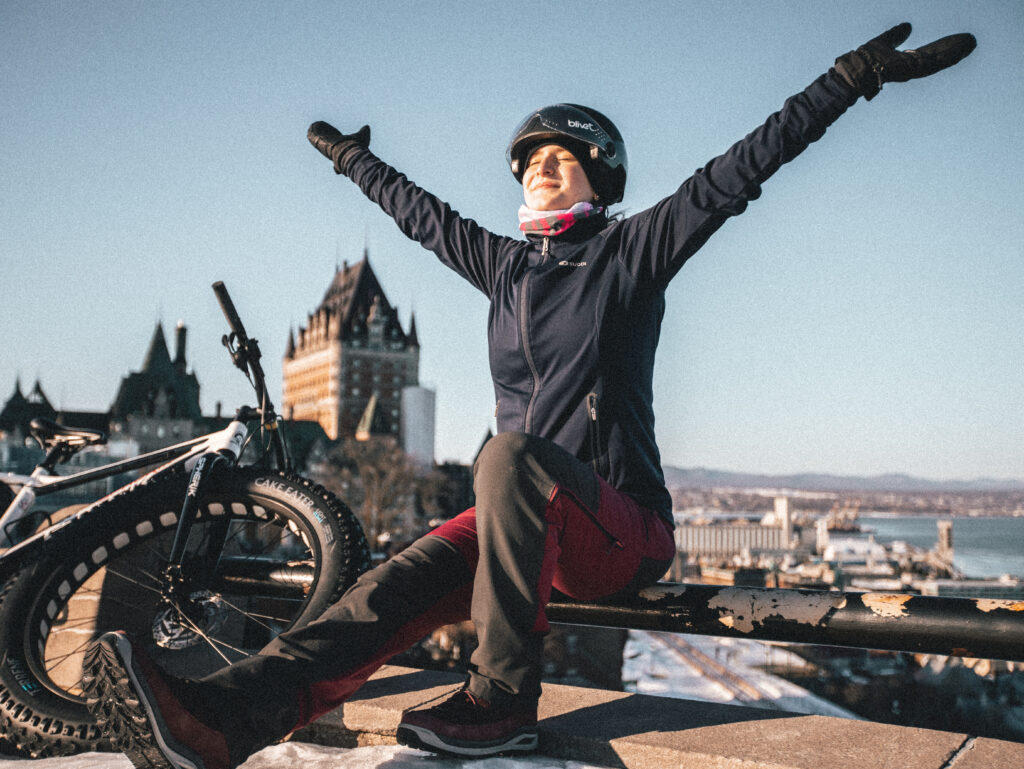 "I'm not an athlete or a big cyclist. I am simply a person who likes to move and pass on the pleasure of staying active. And, believe me, I have always been a cold person during the winter. So, each activity has been thought out so that everyone who likes to move and who likes to ride can participate in a safe way regardless of their level and regardless of the weather.
One thing I promised myself: to serve as I like to be served. It is with friendship, with professionalism, with transparency, with heart and with passion that I serve my clients. I like to think about all the little details that make the difference in serving."
-Emilie
Without your help, the launch of my business would not be possible.
I thank you from the bottom of my heart.