The modern fat bike appeared in the middle of the 80's, in Alaska, when a group of mountain bikers had the idea to create a 4 seasons bike to practice their sport. In the same period, we see it appearing in New Mexico where it is used to ride in the dunes.
In the last 5 years, fat biking has rapidly gained in popularity in Quebec. There are more than 100 sites to do it throughout the province.
Find out where to go fat biking in the Quebec City area below.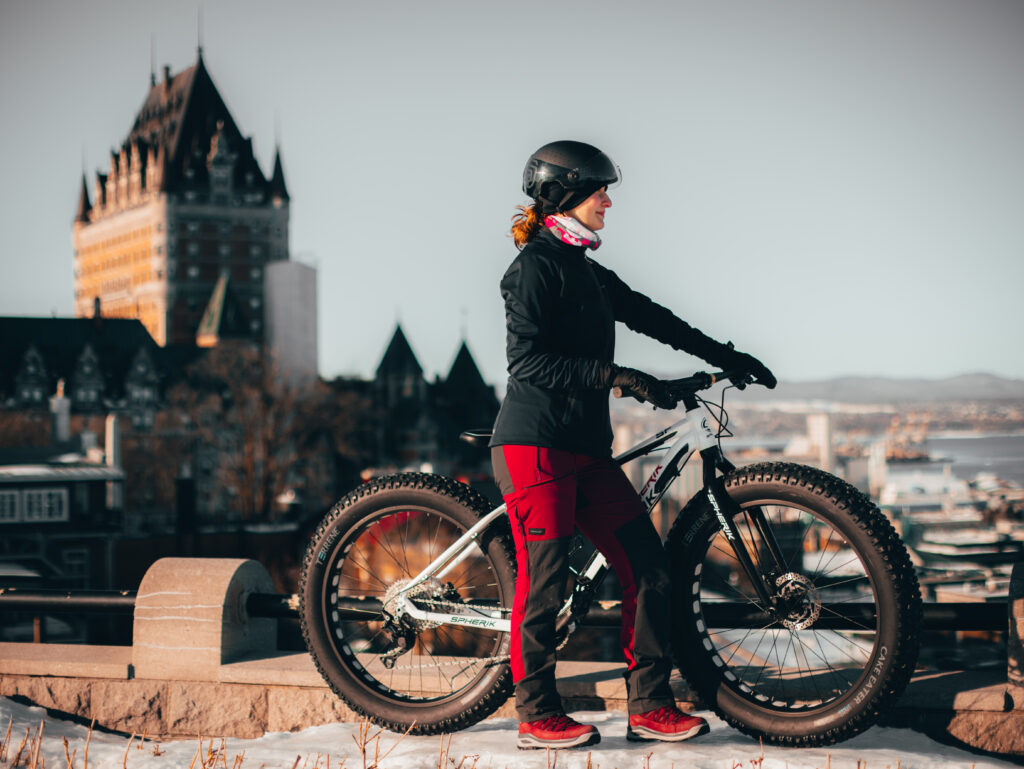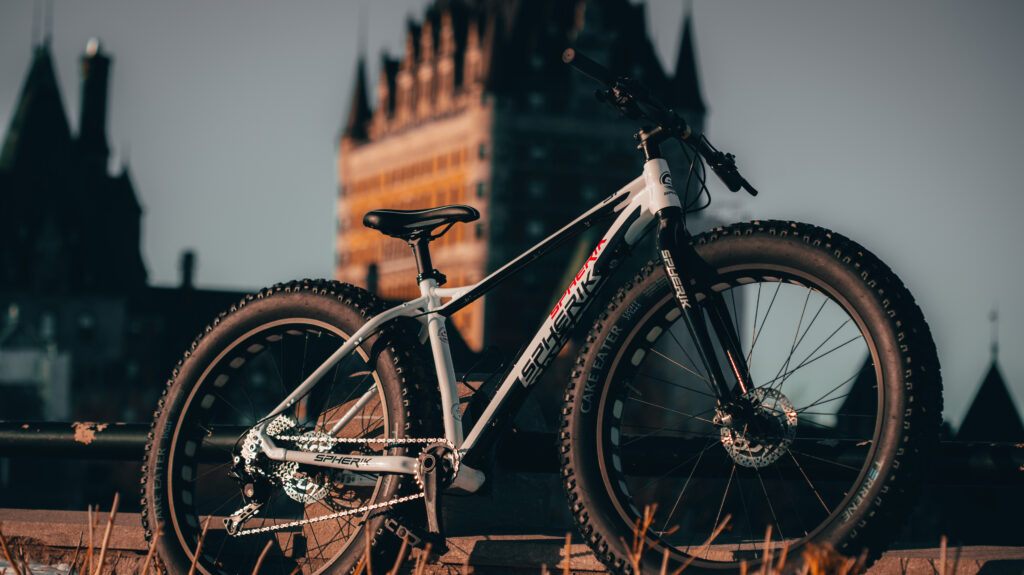 The fat bike is a bike that is a little different from the others. Equipped with unique tires, the fat bike allows you to ride on different winter roads. In the summer, you can practice it on other challenging surfaces like sand.
The fat bike tires usually act as a suspension. Inflated to very low pressure, the tires absorb most of the shock for maximum comfort.
Besides the oversized tires, this type of bike is similar to any other bicycle.
Fat biking Introduction with Tuque & Bicycle Experiences
The fat bike may seem quite imposing at first glance, but the introduction to fat biking activity allows you to be confident and have the best first experience possible.
Tuques & Bicycles Experiences allows you to learn about fat biking in a unique and authentic way:
Accessible in downtown Quebec City and to all

Environment full of history (Old Quebec)

Guided tour with a guide

Hot drink included

Quality bike & helmet provided

The only company offering fat biking introduction in Quebec City