Tuque & Bicycle Experiences has a fleet of a dozen fat bikes, chosen for their quality and accessibility.
As of December 2021 the fleet will count 33 bikes!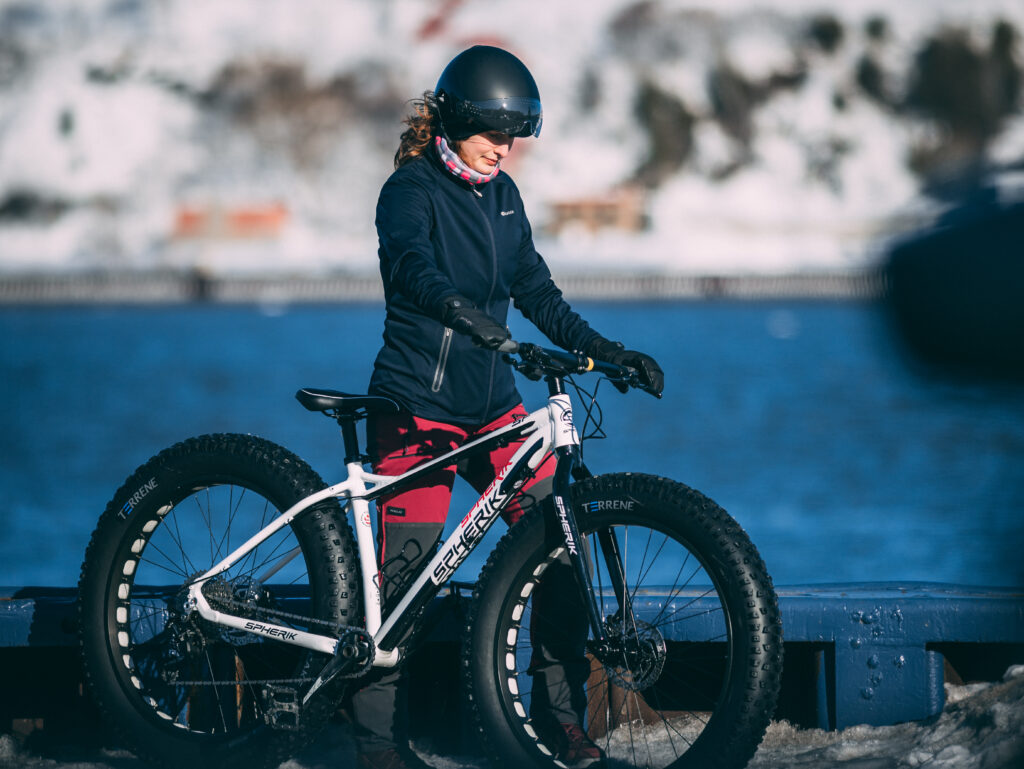 Our bicycles come from the company of Quebec: Spherik.
This company designs its bikes in Quebec and manufactures between Quebec and Asia.
Soon, the fleet will grow from 12 to 30 bikes from Spherik and this is the best proof that I am proud to collaborate with them.
3 available
Ideal for children and smaller participants (generally between 4'7″ and 5'3″/5'4″).
FAT BIKE SF Deore (

S, M & L)
Approximate sizes
S (5'4″ to 5'6″): 3
M (5'7″ to 5'9″): 4
L (5'10" and more): 2
Rental of winter accessories and clothing